Our Vision
That one day, girls grow up in a world with images of people just like them playing the game they love; that one day, girls not only get to participate in sports, but that we get equitable resources and respect as athletes. Because her dream, too, is possible.
This slideshow requires JavaScript.
About the Design
The t-shirt is designed by artist Mike HJ Chang. His work can be found here.
Too Many T-shirts?
Donate the cost of a t-shirt to our cause!!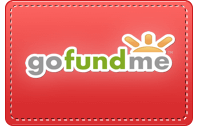 The money we raised has already gone towards:
– Scholarships for in-need girls to attend workshops and camps
– The Awesome Sports Project committed to inspiring girls and women's voices in sports
– Training equipment & awesome prizes
– UOperating cost for Awesome 3-on-3 Jam
We thank you for your support!